Classes|1960 & 1961|
Homewood-Flossmoor
High School
---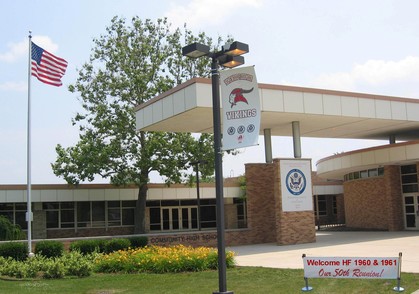 Welcome to the Homewood-Flossmoor 1960-1961 Class Web Site. Click Here for Instructions
---
Current News About Homewood and Flossmoor
District 153 construction work underway for Homewood Grade Schools
Homewood schools staff and outside contractors have been working on the first half of the $9.4 million in improvements to Willow, Churchill and James Hart Schools in Homewood.
The school board approved a number of improvements to update the aging buildings, dating to the 1950s and 1960s.
The board sold $8.2 million in bonds to finance the work and is using $1.2 million in pandemic relief appropriated through the Coronavirus Aid, Relief and Economic Security (CARES) Act for improvements to school buildings.
---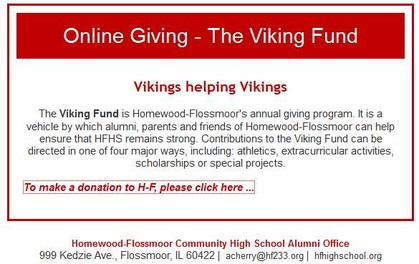 ---
---
---
---
---
The Homewood-Flossmoor Chronicle was developed in 2014 by three local journalists (Eric Crump, Marilyn Thomas and Tom Houlihan) who were dismayed by the lack of news coverage for the two villages. The Chronicle was online only until December 2015, when a monthly print edition was created. Local news and features are published daily on the web (hfchronicle.com) and many readers subscribe to a daily headlines email to keep up with the latest (https://hfchronicle.com/daily-updates).
This is a good way to stay up to date on some of the issues facing our residents in our towns today.
---
Click on various "buttons" to the left (e.g. 1961 History to see some facts about our graduation year or Growing Up button to see some You Tube Videos of TV in the 50s, or Classmate Profilesto learn a little about our classmates who have signed in to the site. TheReunion Button will provide you information about the date, times, and locations of various reunion activities, and hotel and reservation information. To listen to 50s music while using our class site, click on the pop out button below and after the music loads and starts playing click back to the home page from the start bar below. You will want to deactivate the pop-out player however prior to viewing any of the You Tube videos.
For those of you who have already created a profile please remember to be sure and upload a recent picture of yourself and/or of yourself and your spouse to your profile page. Instructions for how to do this are located at the FAQ button on the left.
Please explore all the various buttons on the left of the screen to learn about your classmates, see pictures and listen to the songs of our times.

Remember that it is YOUR website and by YOUR ADDING CONTENT it will be more fun for everyone.

Enjoy and have fun with the www.61hf.com website!
DATA: Information provided on this web site is obtained on a "best efforts" basis and no one shall be held liable for any errors or omissions. To correct any data other than your own profile data, which you can update yourself, please go to the "Contact Us" button and send your comments to the web site adminstrator.
SECURITY: This web site is protected by a password so that all individual's data is confidential to only those with password access. No one who has access to this web site shall use any of the data for any commerical purposes.